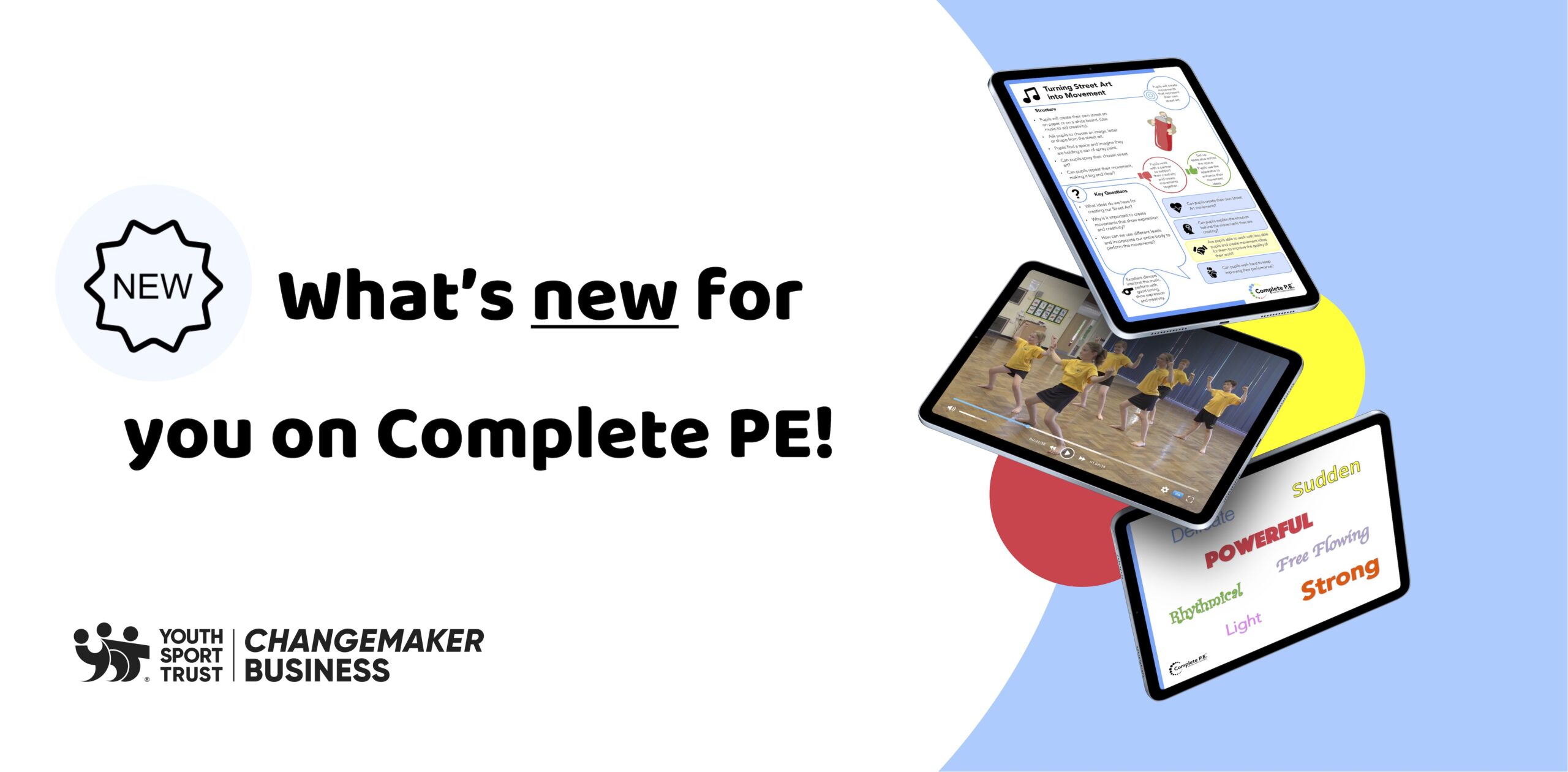 We have recently added some brand-new units of work and resources onto Complete PE.
Schools who have purchased one of our Ownership & Membership packages or choose to subscribe to an Annual Pass next academic year, will have access to the following brand-new units of work on our platform.
EYFS Rackets, Bats Balls and Balloons Unit
Our brand-new Rackets, Bats, Balls and Balloons unit created for EYFS will introduce pupils to striking (hitting and pushing) and sending in a fun and engaging way that's inclusive to all pupils.
Street Art and Prejudice & Discrimination Dance Units
Our new dance units for year 5 (Street Art) and year 6 (Prejudice & Discrimination) explores two themes that will engage all pupils, but particularly any reluctant learners too.
KS2 Game Sense Invasion Units (Year 3-6)
Our Game Sense (Invasion) units of work will provide schools with an opportunity to teach the principles of attack and defence, without linking the learning to a specific sport or activity.
We really hope that you enjoy using these new units and we have already started creating more units that we will add onto Complete PE throughout the forthcoming academic year.
Other News